Yung lean's sad boys accuse urban outfitters of ripping off their merch. We don't want to blame the fans buying the bootlegged gear," the group explain, 'but rather inform them on where to buy the official gear in order to get the true experience of what we try to express in terms of music, art and clothing.'
Yung lean's sad boys collective have taken to social media after spotting some similarities between an urban outfitters jacket and their own merch. They're accusing the clothing giant of "Feeding off" their designs with the 'vintage surplus yoshi city nights black coach jacket.'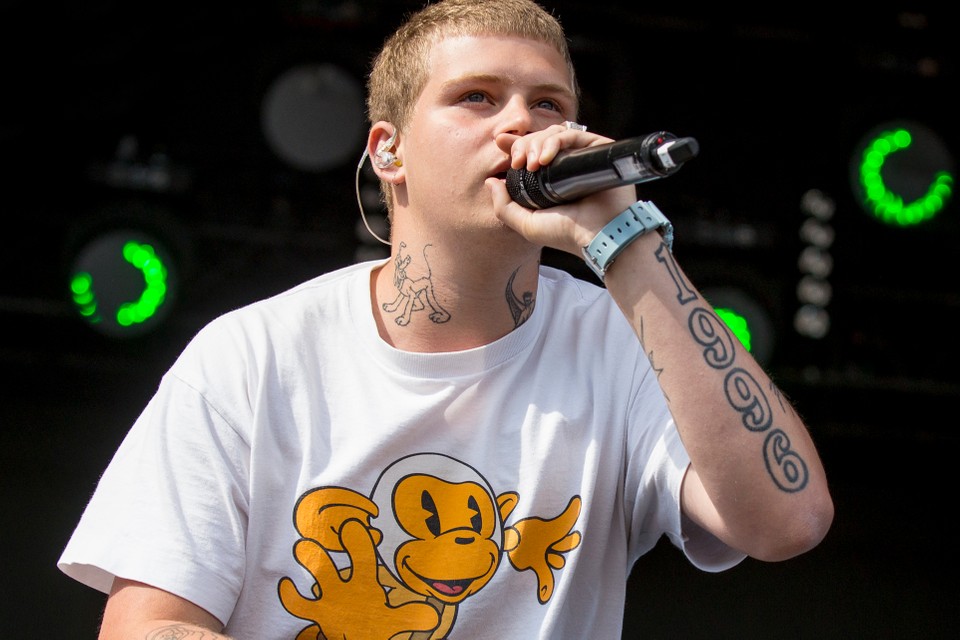 The jacket bears the text 'yoshi city nights' — yoshi city is one of yung lean's most successful singles, originally released in 2014. The text is paired with '2002', much like the rapper's mixtape unknown death 2002. The frowning face recalls one of the sad boy's frequently used motifs: there's currently a cap for sale on their website bearing the frown.
In a facebook post, the group wrote "The discussion of big corporations feeding off small independent creators and their work is too vast and depressing to conduct here, so let's settle with this — yoshi city belongs to us and our true fans." yung gud, one of lean's producers, was more straightforward.
In a statement to thump, the sad boys detailed their position on the matter, explaining they "Don't want to blame the fans buying the bootlegged gear, but rather inform them on where to buy the official gear in order to get the true experience of what we try to express in terms of music, art and clothing — and also directly support the artist that they like.
It's certainly not the first high-profile instance of a large company being accused of stealing young artist's designs. In july, american illustrator tuesday bassen made headlines after confronting zara for allegedly stealing her designs. In august, melbourne label hopeless lingerie found themselves in a similar position: asos were selling garments which strongly resembled their own.